Fact vs. Fiction: How to Engage Retail Investors
by Chris Makuch on Aug 8, 2023 11:40:34 AM
The rise of the retail investor has occurred and is here to stay - in North America and beyond.

Retail investors now own nearly one-quarter of all U.S. equities, up from 20% in 2020 and 10-15% a decade earlier, according to BNY Mellon.
And in Canada, Finder's Global Investing Adoption survey revealed that 39% of Canadians invest in stocks - putting Canada in 6th place among 16 countries for share of retail investors (ahead of countries including Australia, UK, Germany, France, South Africa and Mexico).
Looking back at 2022, even as the market turned sharply downward, individual investors stayed the course. For example – for the three months ending on May 24, retail investors averaged $1.3 billion in stock purchases a day, almost exactly the same as the $1.32 billion a day for the first three months of 2021, when the market was steadily climbing.
For IROs, the evidence is in. Now is the time to make sure you have a retail investor strategy – and it starts with making sure you understand today's retail audience and are engaging with them effectively.
To help guide you, keep reading and learn the facts when it comes to the retail investor community.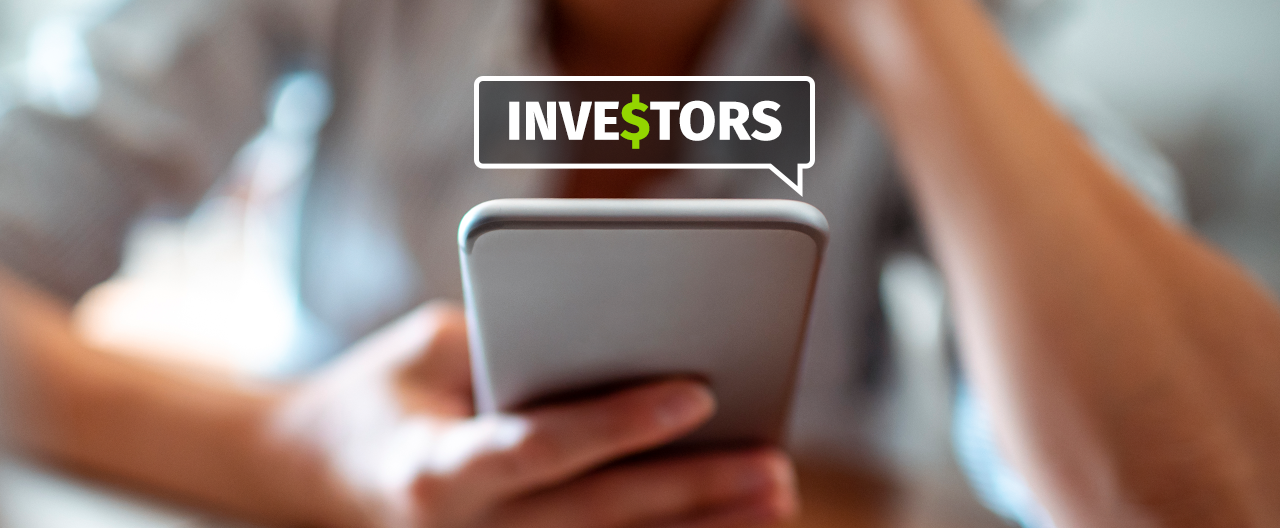 What Are Retail Investors and Where Do You Find Them?
First, let's quickly define "retail investor."
Investopia defines retail investors as: "A non-professional investor who buys and sells securities, mutual funds and EFTs through a brokerage firm or savings account."
For those working for a public company, you would find these people on your Cede & Co. list in the U.S. and your CDS list in Canada, hiding behind a brokerage firm that predominately deals with retail shareholders – think RBC Dominion Securities or TD Ameritrade.
They will also show up on your registered shareholder list, although that is much less likely to exist for new issuers, and you can track some of them through your Non-Objecting Shareholder List (NOBO) list.
What has made retail investors more important to IROs is their ability to represent many shares and use that ownership block in a meaningful way.
One game-changer was the rise of Robinhood, a commission-free trading app, with the self-proclaimed mission "to democratize finance for all." Although Robinhood is the poster boy for new trading models, there are others like it including Betterment, thinkorswim, and Wealthfront (to name a few).
Another game-changer was the pandemic.
It's been estimated that around 15% of today's retail investors got their start in 2020. Some were driven by boredom, others by the $931 billion in stimulus payments made to U.S. citizens.
New technologies also contributed to the retail renaissance by leveling the investment playing field, giving an individual trading over a computer or mobile device in his or her bedroom access to unprecedented levels of sophisticated information.
Going forward, retail investors continue to show signs of a force to be reckoned with.
In mid-2022, Robinhood had 22.8 million users, up from half a million at its launch eight years ago. And when numbers for the top six online brokerages catering to retail investors are combined, total users exceed 100 million.
Of course, some of these individuals may tire of investing, but many are cultivating behaviors they could engage in for decades.


Retail Investors: Fact vs. Fiction
For IROs, one of the biggest challenges about communicating with a new breed of retail investor is knowing who they are.
To help guide you, we looked at seven common myths about retail investors - some true and others false - to help improve your stakeholder engagement strategy.


1. Gray hair predominates in the retail-investor set.
FICTION.
Once upon a time, retail investors may have been aptly described as "mom and pop" investors, but not today.
The average age of Robinhood users is 31, relative to an average investor age of 52 for investors at Charles Schwab.
An influx of younger investors suggests that IROs should lean more heavily on technology for outreach. While IR websites are terrific, making sure these sites are accessible on mobile devices is increasingly important.
A younger audience is also an argument for taking a bigger plunge into social media. Have you visited Reddit's r/WallStreetBets, StockTwits, TikTok and other places where online message boards are housed?
Now might be the moment to research, if only to listen to the types of conversations taking place.


2. Retail investors are unsophisticated on the finer points of finance.
UP FOR DEBATE.
A recent Nasdaq survey found that a quarter of retail investors did not know what a limit order is. From findings like this, Nasdaq makes the case that "retail investors could benefit hugely from the availability of research and in-app educational materials."
On the other hand, retail investors are not a monolithic group. For IROs, the challenge is finding useful ways to address the savviest retail investors while educating newbies without patronizing them and doing so on a large scale with full disclosure.
3. ESG is a pressing concern for retail investors.
FACT.
According to Accenture, 85% of investors in 2021 indicated plans to purchase ESG products in the coming year.
For IROs, a finding like this is compelling. Telling a strong ESG story at industry conferences, in your proxy, and on your website is a way to convince individual investors that your company deserves a good, long look.
A large retail component in your stock can influence your corporate ESG strategy. And without accounting for it, it may even influence your AGM – maybe in a negative way.

4. The meme stock phenomenon is dead.
UP FOR DEBATE.
Meme stocks are the name for investments that achieved a cult-like following on social media sites. As a prime example, in January 2021, individuals on social media quickly drove up the values of GameStop and AMC by coordinating an attack on hedge funds shorting the two companies.
The jury is out on meme-stock mania. There are almost equal numbers of headlines declaring the phenomenon dead as there are headlines claiming meme stocks are coming back strong.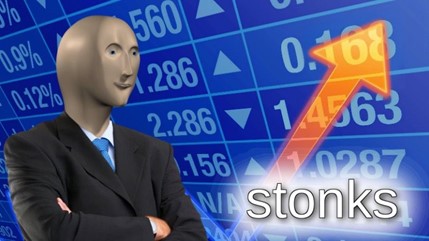 5. Gen Z investors aren't interested in corporate news or the latest trends.



FICTION.
In a recent study of retail investors' generational habits, Nasdaq found that younger investors spend more time checking their accounts and researching investment opportunities than older peers.
In fact, 48% of Gen Z investors check their portfolios several times a day, while only 16% of Gen X and 10 percent of Baby Boomers do the same.
That's why, says Nasdaq in a March 2022 report, companies trying to cultivate a younger, retail demographic might benefit from providing more research and in-app educational materials.
6. Some companies offer shareholder perks.



FACT.
Retail darling Disney was once famous for offering shareholders discounts on amusement park tickets. That promotion has been discontinued, but offering shareholders perks is an old idea that might be coming back into fashion.
For example, today 3M offers some shareholders gift boxes with 20 or so of its products inside, while AMC gives current stockholders special offers like free refills on movie popcorn.
7. Retail investors are hungry for specifics.
FACT.
A 2021 Accenture study found that 55% of wealth management consumers in the U.S. and Canada believe that the financial information they receive is too generic.
A finding like this represents an enormous opportunity for IROs. Whether it's opening up quarterly earnings calls to retail investors or putting out far more specific information on the IR site, providing individuals with useful information may be a terrific way to boost interest.
How to Engage Retail Investors: The Bottom Line
For IROs, engaging with a younger, social-media savvy, socially and environmentally conscious retail audience can be an enormous (and very rewarding) project.
Knowing that Gen Z investors check their portfolios several times a day and that retail investors have an appetite for more specifics about your company is critical.
Finding the best ways to deliver this type of information to your retail investor audience can make an enormous difference to the success of your IR program.
Learn More About Notified's IR Services
We can help you engage retail investors and tell your unique investment story with IR solutions that drive stakeholder engagement, increase shareholder confidence and showcase your brand.

Notified lets you manage all your IR communications through one partner, seamlessly. We support news distribution, regulatory filings, earnings calls and webcasts, investor days, IR websites, ESG communications and more.
Learn more about our IR services today.