by Blake Romine on Nov 2, 2023 3:25:13 PM

IR Websites and Content Strategy
You should allow visitors to control their own journey through the site and not overwhelm them with too much content at once.
Your homepage should deliver high-impact, bite-sized pieces of content, allowing the user to see the latest and greatest with the option to drill in deeper when they're interested in learning more.
Be mindful of short attention spans and deliver your message with impact. Leveraging video and infographics is a good way to quickly communicate your message in an engaging way.
Collaboration across departments is important in keeping your content accurate. Work with marketing and other departments to ensure your story and content management is in synch.
Think about who you want to attract (beyond the institutional investors), and how your delivery of content might change depending on who they are - retail investors, employees, media and, with the rise of AI, even machines.
It's important to also keep writing style conversational and human.
IR Website Design
Your IR site is your face to the investment community. It's important to align its design with the corporate brand and ensure that it's kept up to date, to create credibility.
How you tell your story is as important as the story itself.
IR Website Maintenance
It's okay to have some redundancy in content across your websites because different users have different paths to discovering information.
Ensure you're telling a cohesive story across all sites and content endpoints.
By managing your content in one place and leveraging data feeds, you can pipe important content into different pages and sites while ensuring consistency.
IR Website Service and Support
It's important to have a service provider who understands IR, and acts as an extension of your team, making timely and accurate updates to keep your site current.
Check out our IR website partner checklist to help you evaluate potential vendors.
Thanks for reading – hope to see you at our next webinar!
Subscribe to our blog to stay in the know on upcoming webinars.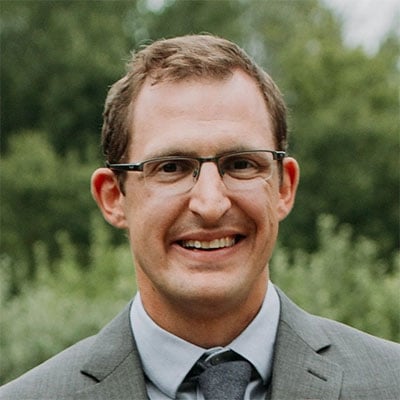 Blake Romine
Blake leads the website design department at Notified, which he pioneered. With 13+ years of experience delivering creative solutions to the world's top brands, and having earned numerous accolades, he is a seasoned expert in IR communications, web design and technology. Beyond the office, he is and avid fisherman and soccer player who prefers spending his free time outdoors with his wife and three children.