How to Write and Send a Press Release: Free Templates and Examples
by Michelle Garrett on Aug 1, 2023 6:50:59 PM
Press releases have been a part of public relations for over 100 years.
It's said that the first press release was written and issued by Ivy Lee, known as the father of modern public relations, in October 1906 – that means press releases are 117 years old!
While press releases have evolved somewhat since that very first one, they remain an integral part of PR programs for companies around the world.
In this blog, we'll dive into the details of how to write and send press releases – great tips to remember no matter if you're just starting out or if you're an experienced pro!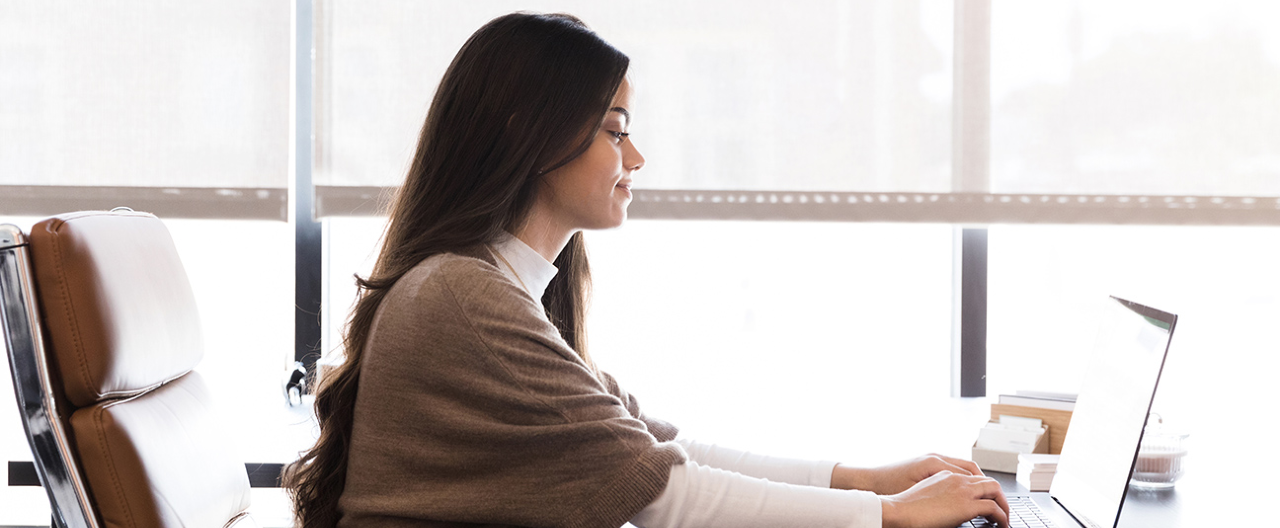 What Is a Press Release?
A press release, also known as a news release, can be defined as an official statement delivered to members of the news media for the purpose of providing information, creating an official statement or making an announcement directed for public release.
Traditional press releases are composed of the following structural elements, including:

Media contact information: Be sure to include the contact information for your company or organization at the top of the press release. Who will be responsible for fielding any inquiries or questions? Be sure that the contact is someone who will be checking their messages and responding in a timely fashion - and not out of the office or otherwise unresponsive. If a journalist tries to contact you – and no one responds – they'll move on.


Headline: Use time and care when creating the headline for your press release. This should grab a reporter's attention and make them want to learn more. Keep it succinct. Make sure it isn't misleading or ambiguous. It should be clear right away what the news is.


Sub-head: This supports the headline. Add more detail. The sub-head can be longer than the headline.


Dateline: This contains the date – of course – and the city and state where the company is located – or from which the release is being issued.


Introduction: The introduction is the first paragraph of the press release. In this opening paragraph, a best practice is to include answers to the five Ws and one H – who, what, when, where, why and how.


Body: These paragraphs provide details and information that support the opening paragraph. It's a best practice to include a quote from a company executive somewhere in the body, as well as perhaps a quote from a customer or third party.


Boilerplate: This is a paragraph about the company or organization issuing the release. If the release is being issued by more than one company, there should be a boilerplate paragraph for each company.


Close: This indicates the end of the press release. It's usually denoted with three pound signs - # # # - or in some countries, with the word "ends."
What Makes a Press Release Successful?
While many, many releases are created and sent daily, some may be more effective than others at conveying the main messages that need to be emphasized.
Here are 10 tips to help you write your next press release and ensure your story resonates:
A successful press release clearly conveys the news or announcement the entity that issues it is aiming to get across.



A press release shouldn't be confused with an ad. Instead, it should be informational, answering the key questions – who, what, when, where, why and how (as mentioned above).



It should be apparent right away who is issuing the press release. The company or organization name should be included in the headline and the first paragraph.



Watch out for industry jargon or acronyms that an average reader may not be familiar with. Don't assume the reader will know what you're talking about. Always spell out acronyms on the first reference.



Try to keep the release somewhat succinct. A page to a page and a half (around 400-600 words) is a good length to aim for. If you have more to say, you can develop supporting documents and link to those in the release.



Keep a checklist handy to refer to regarding additional elements you may need as you pitch the press releases. Consider including elements like the spokesperson and their contact information, visuals you can send, customer or other third-party references if applicable and any additional backup information that may be helpful to a reporter covering the news in the press release.



Check your links: Did you include hyperlinks? Is there a particular link you want to include to help you track views? Did you check to make sure the links work?



If you have an editor to review your work, be sure to allow time for that as part of your process. If you have no editor, you'll want to make sure to review it carefully yourself. Some tips that can help include walking away and returning to it later or reading it aloud (Microsoft Word can also read your document aloud to you).



Once it's written, you'll want to pitch your press release to the key journalists and publications that may be interested in the news. Targeting those who cover this type of news is a best practice.



Customize each pitch email by immediately stating why you think that particular reporter might be interested in the press release. That way, you'll increase the chances of the news being picked up and covered. You don't want to send it blindly to hundreds of journalists. That won't help you succeed – and it will most likely annoy the reporters you send it to, who will promptly delete it without reading it.



Consider having an online newsroom where you keep all your press releases and supporting elements in one place, making it easy for journalists or other interested parties like customers, investors and partners to find the information.


How to Improve Media Outreach
Get more press release best practices in our new eBook!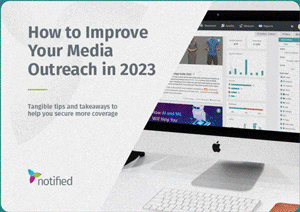 3 Popular Press Release Types + More Tips to Help You Get Started
Brands and organizations often issue three popular types of press releases: company developments, product launches/releases and special events.
These templates will help you get started and can provide inspiration for helping you tell your next company story:
1. The Company Development Press Release
Companies are continually developing and growing, and so are their employees.
You might use this template when your company:
Hires a legendary computer programmer
Gets a new CEO
Merges with a prestigious brand
Lands a lucrative new contract
Finalizes a legal settlement
Achieves a sales/income milestone
Achieves a corporate goal
Plans to construct a new facility
Recognizes the achievements of a team member or department
CLICK HERE to download this template.
2. The Product Launch Press Release
This press release template is for launching or unveiling a new product, service, technology, etc. The goal is to attract new customers.
Use this template to announce:
New products

New professional services

Game-changing technologies

New business launches
CLICK HERE to download this template.
3. Special Events Press Release Template
This template works for business and community events.
Use this press release to announce:
Conferences and industry summits
Grand openings
Fashion shows
Film screenings
Galas
Sporting events
Concerts
Public lectures
Charity events
Auctions
Other business events
CLICK HERE to download this template.


Don't Forget!
Adding multimedia to your press release (images, video, infographics, etc.) is crucial for bringing your news to life. When adding multimedia to your press release, make sure that it's relevant, high-quality and enhances your story.
Real-World Examples of Each Type of Release From the GlobeNewswire Newsroom
So, you've written your press release. Now what?
When it comes to sending your press release to journalists and consumers around the world, a newswire service (such as GlobeNewswire by Notified) can help you increase the reach of your news, improve your credibility, boost engagement and measure impact.
For further inspiration, here are examples of press releases that were issued using GlobeNewswire Distribution for each type of release outlined above.
Examples of Company Development Press Releases:
Examples of Product Launch Press Releases:
Examples of Special Event Press Releases
Press Releases Are a Powerful Part of Your Communications Arsenal
Press releases are a valuable part of a robust PR program. Be sure to follow these best practices when writing and sending your next release and use these templates to help!
Learn More About GlobeNewswire Press Release Distribution by Notified
GlobeNewswire distributes press releases and multimedia content on behalf of thousands of customers every year, including growing businesses, agencies, non-profits and many of the world's largest public companies.
We have options to fit your specific needs and our 24/7/365 editorial services are second to none.
Learn more at Notified.com.