AI in IR Workshops: Highlights From New York and Toronto
by Lisa Davis on Oct 26, 2023 5:15:00 AM
We recently co-hosted our first AI in IR Workshops in New York and Toronto as part of our AI Working Group initiative in partnership with IR Magazine.

These small-group sessions bring together senior IROs and finance leaders to explore the applications and implications of artificial intelligence in investor relations. These discussions will also contribute to our upcoming report, "Plotting a Roadmap Toward Responsible Use of AI in IR".
Participants shared their experiences with AI implementation at their companies and where they're finding opportunities and facing challenges with this rapidly evolving technology.
Both workshops were full of fascinating dialogue and tremendous insight, and it's clear that AI has the power to transform investor relations communications.

AI

in IR Workshops

: Key Takeaways
It's clear from our discussions that there has never been a greater time for innovation. Now is the time for IR teams to push the envelope and embrace the opportunities ahead (and to work with their technology partners to do the same).
Here are a few key highlights from both events.
Getting Started With AI
A whirlwind of emotions surrounds almost any conversation about AI - fear, excitement, apprehension, anticipation - all of them seemingly justified.
IR teams are adopting AI on widely varying scales. Some are testing, often struggling with the time to explore and experiment with new tools. Many are experiencing strict guidelines for use – both within their own internal teams and third-party partners – for commonly used generative AI tools, like ChatGPT. Some larger organizations are soliciting support from their internal data science team to drive AI use cases for their IR team.
No one is ahead of the game, and no one is out of the game. We're experimenting, testing and learning together in real time. For IR teams that haven't started using AI yet and those that have, there is an opportunity to lean on technology partners and innovate together.
Two things are high priority for any company utilizing AI:
First is a clear understanding of the difference between public and private AI.




Second is the need to create comprehensive AI usage policies with input from their general counsel and/or chief information security officer. Information security is a concern for almost every organization, but it's particularly important for teams working with highly sensitive content in a publicly traded company.
AI and the Human Touch
Workshop participants see opportunities for efficiency, scale and productivity that can come from AI integrated into their workflow. And while they recognize that their roles as IR professionals will not be replaced by AI, they also recognize increasing professional risk for those who don't adopt it.
So, how can humans and technology best work together? AI is a great starter kit. A few of the use cases shared included IR teams leveraging AI tools to summarize talking executive points, refine messaging and tonality, draft press releases, and build investor presentations.
But despite the speed and ease of AI-generated content, it remains essential for IROs to maintain a rigorous process of checks and balances – human review is as important as ever.
Every, every, piece of AI-generated content that is to be shared with employees, shareholders and investors must be reviewed and verified by a person. Languages do not translate perfectly. AI hallucinates and makes factual errors. Tonality and emphasis can't be artificially generated with perfection. AI is not a replacement for people who produce and review content and communications as part of your IR workflow.
Imagining the Possibilities With AI
The AI conversation today is dominated by workflow management applications – things like data gathering and research, scheduling and competitive analysis.
The next chapter of AI dialogue is beginning to take the conversation in imaginative new directions like, "What if we could [fill in the blank] ..." Workshops and peer discussions like these give tenured IR industry pros a safe space to dream big and contemplate what's next.
Getting the right mix of players in the room - IR pros and technology partners - to brainstorm and share their experiences will accelerate use cases and possibilities for AI in IR.
At Notified, we're always thinking about what's possible, and what's next, and the opportunities we see are energizing our entire organization.
Looking ahead, I'm excited for our third AI in IR Workshop in London on November 16th, and the AI for IR Forum on December 1st in New York. Big thanks to IR Magazine for their partnership – we're creating new opportunities together!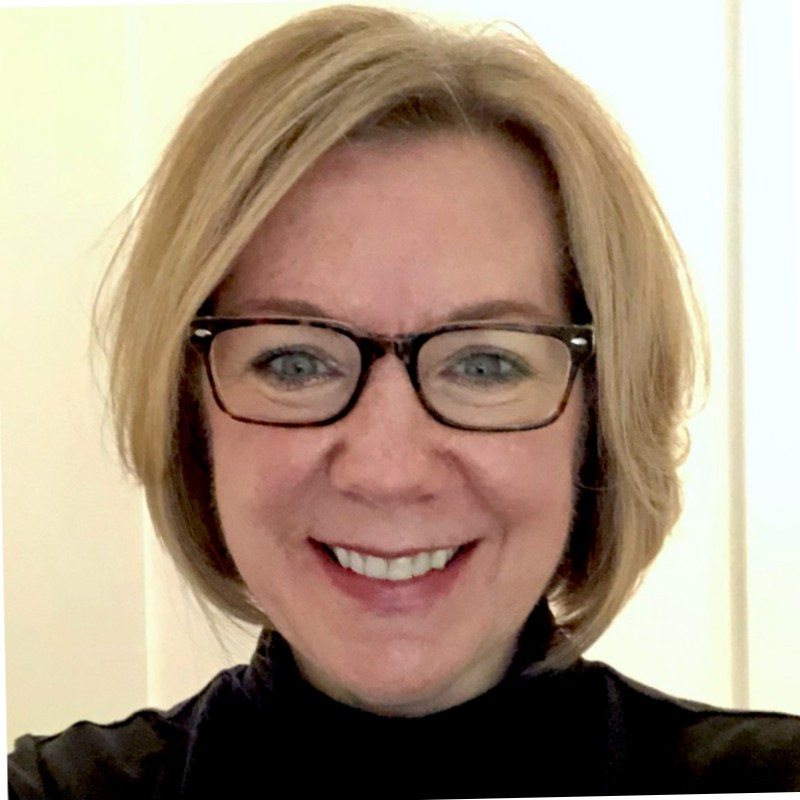 Lisa Davis
Lisa is Senior Director, Marketing at Notified where she leads the strategic direction and execution of global marketing programs across the company's public relations and investor relations portfolios. With 20+ years of B2B marketing and communications experience, Lisa oversees customer acquisition and retention programs, demand generation, content and partner marketing.