6 Tips to Improve Your Press Release Emails
by The Notified Team on Feb 16, 2023 3:24:00 PM
As part of your public relations efforts, you may wonder how to share your company news (your press release) with journalists in the hopes of earning media coverage.
A press release email is an effective way to pitch your news to journalists and build a stronger relationship with them. These relationships will eventually lead to your brand or client getting more attention, gaining backlinks and increasing its visibility and credibility.
However, an ordinary email about your news won't guarantee media coverage. To help increase your chances of landing a story, here are 6 tips to improve your press release outreach.
Keep reading to learn more!
How to Improve Your Press Release Emails
1. Effectively Target Your Audience
Many journalists work in a niche and cover a beat, meaning a specific topic or industry.
Journalists will find value in press releases that are relevant to them. If the topic is irrelevant to what they are focused on, it will just end up in their "Trash" folder. Plus, it will make it look like you spammed their email.
A media contacts database is a helpful tool when you need to find relevant journalists and publishing opportunities based on the criteria of your news.
In the Notified PR Platform, you can use this tool to discover media and influencers using artificial intelligence (AI) and human-curated research.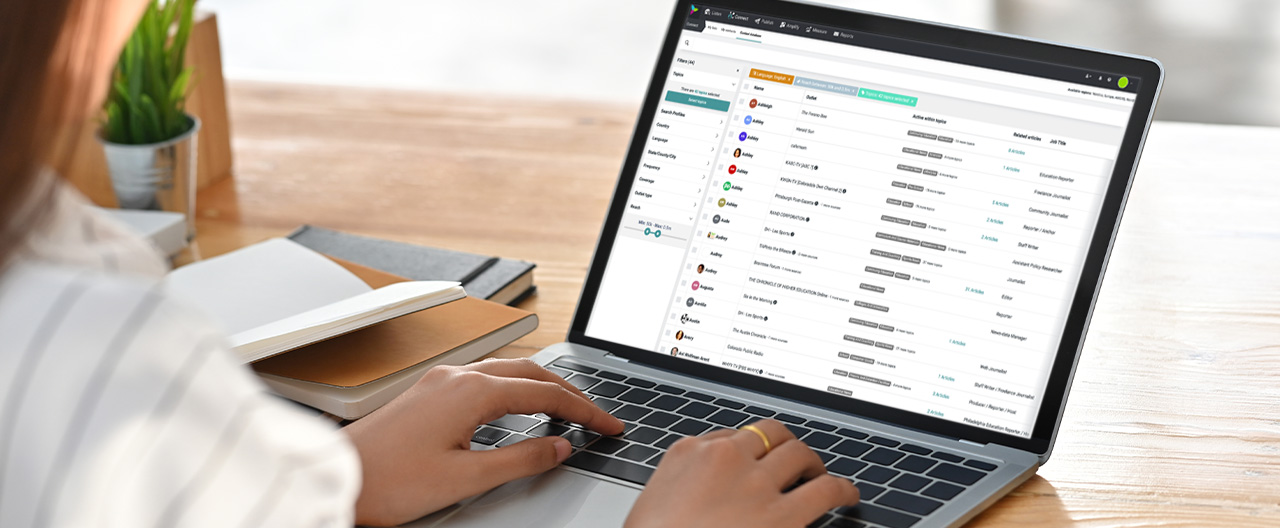 It is essential to make sure you target relevant audiences and ensure what you're offering to influencers makes sense.
2. Focus on Brevity and Create a Catchy Subject Line
Journalists get hundreds of emails each day, many of which get deleted or remain unopened. They open their emails based on the quality of the subject line.
There's no doubt that the subject line determines whether the email gets opened or trashed. A subject line that is clear, short and catchy can pique interest and improve open rates.
That said, the subject line of your PR email should be concise and less than 10 words. It needs to reflect what the email will contain while immediately telling the reporter what they can expect.
3. Go For a Personal Touch
Personalization is key to a successful PR email. It makes your outreach more proactive.
A simple way to personalize your email is to add a journalist's name to the greeting and reference a previous article they wrote.
This personalization will indicate to the journalist that your email isn't a copy-paste job or automatically sent by a computer program. Although it might take time to personalize the email, it will lead to deeper connections with the journalists.
Watch Our Demo:
Notified PR Platform
Get a look at PR software that's integrated, intelligent and easy to use.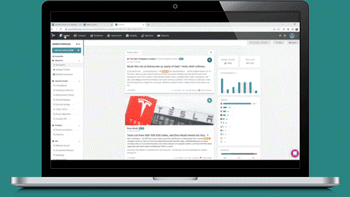 4. Make Sure Your Email is Easy to Read
Journalists share the key points in a news story at the start. You should do the same with your press release emails.
Get straight to the point. Journalists are only interested in great content. Put the most important information at the top and keep the paragraph short.
Avoid adding attachments to your email. In general, receivers don't want to open attachments from contacts they don't know (possible spam, malware, etc). What you can do is make things as easy as possible for them.
Copy your press release into the body of the email to make all information easily accessible. If more information is necessary, they'll ask for it.
Enriched Email in the Notified PR Platform lets you create feature-rich, engaging emails to customize your outreach to specific audiences.

Using flexible templates and simple layout tools, it's easy to customize your content and email messages.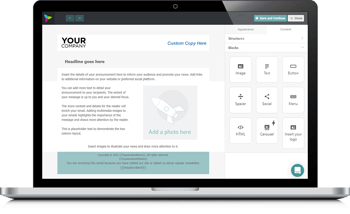 5. Share Your Contact Info
Be sure to include your contact details (email, phone number, Twitter handle) so journalists can get in touch with you when they need more information.
They may want a photo or video, a phone interview, or just some clarification. But if the reporter can't contact you, they will not proceed with a news story.
Sometimes, they'll even share a link to the media coverage of your press release. Without any contact details for you, this would be a big miss.
6. Follow Up Accordingly
What happens after you send the email? If you don't receive a response, the journalist may have no intention of covering your news.
It's also important to remember that reporters are busy. It's acceptable to send a follow-up email after a few days to ask if they received your email. Keep this brief, and don't be pushy. This outreach is an additional opportunity to build a relationship with the reporter.
If you apply these tips to emails about your press releases and news, you'll have a much better chance of getting a positive response.
Remember, the goal of a press release outreach is not only to secure coverage but also to create a meaningful connection. Journalists value relationships with those who can send relevant, interesting and newsworthy content.
Want to learn more about how the Notified PR Platform can help you reach key journalists and influencers and help you secure coverage?
Request a 1:1 demo and learn how our end-to-end platform makes life easier and drives better PR results.